Back to Nursing Workforce Standards
These standards apply across all areas of nursing and all sectors within the United Kingdom.

The standards are designed to support a safe and effective nursing workforce alongside each nation's legislation.

They are to be used by:
those responsible for funding, planning, contracting, commissioning, designing and providing services which require a nursing workforce in any setting.
nurse leaders involved in workforce planning and setting staffing establishments and developing individuals within their workforce.
all members of Executive/Corporate boards who are accountable and responsible for ensuring the safety and effectiveness of services.
employers responsible for improving the health, wellbeing and safety of the nursing workforce.
local, regional and national organisations seeking to effect positive change for the nursing workforce.
regulators of health and care services
professional Regulators, for example, Nursing and Midwifery Council.
These standards do not define specific models or tools of nursing workforce planning.
Where there is established practice or setting specific guidance, these should be followed, and the nursing workforce standards are to be used alongside them.
The nursing workforce as defined in this resource is intended to include registered nurses, registered nursing associates (England) and nursing support workers. It does not include supernumerary students, volunteer staff or other ancillary staff such as housekeeping and clerical staff. Midwifery is not included as they have specific existing guidance.
These workforce standards are grouped into three key themes.
Responsibility and accountability - these four standards outline where the responsibility and accountability lie within an organisation for setting, reviewing and taking decisions and action regarding the nursing workforce.
Clinical leadership and safety - these six standards outline the need for registered nurses with lead clinical professional responsibility for teams, their role in nursing workforce planning and the professional development of that workforce.
Health, safety and wellbeing - these four standards outline the health, safety, dignity, equality and respect values of the nursing workforce to enable them to provide the highest quality of care.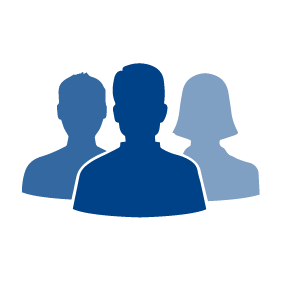 Workforce Standards case studies
The Nursing Workforce Standards are being used by RCN reps to support members working in a range of health care settings across the UK.
Find out more